5 crowd-pleasing holiday specials
No matter what your beliefs, these five holiday specials will win over everyone in the vicinity. Try one out on the family this year – or if you've seen them before, they're always worth another watch.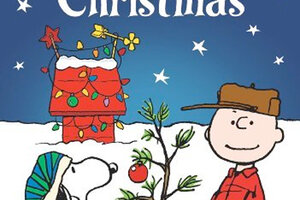 1.

'A Charlie Brown Christmas'

"Charlie Brown" first premiered on CBS in 1965 and still regularly wins its time slot when it's aired during the holidays. The story follows hapless Chuck, who worries that he's missing out on the true meaning of the holiday season until he encounters a tiny, needle-shedding tree. CBS executives originally hated the moment when Linus takes the stage and quotes a passage of the Bible which describes Jesus' birth, but "Peanuts" creator Charles M. Schulz was adamant that it be kept in.