The 25 best animated movies of all time – readers' picks
From Disney's groundbreaking "Snow White and the Seven Dwarfs" to Production I.G's science-fiction film "Ghost in the Shell" to the more recent efforts of Pixar, animation has appealed to kids and adults alike (with some films also demonstrating that animated movies don't just have to be for children). We asked Monitor readers to choose from a list of 25 movies and vote for what they believed was the best animated film ever made. Here are the final rankings.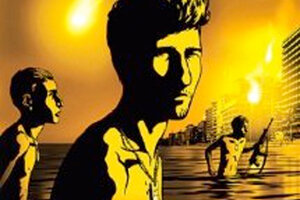 25.

'Waltz with Bashir'

The 2008 documentary film was directed by Ari Folman and centers on Folman, who served in the Israeli army. After speaking with an army friend, he realizes that he has blocked his memories from that time and struggles to reconstruct what happened while he was in the military.

Folman voices himself in the film. The movie was the first animated feature to receive an Oscar nomination for Best Foreign Language Film.