The 25 most inspiring movies of all time
Some movies have a downbeat ending or depressing outlooks on the world, taking a cynical view of people and how they live their lives. But others take a more positive stance, putting forth the message that ordinary people can do extraordinary things and making viewers want to do good themselves. From the American Film Institute, here are 25 of the 100 most inspiring films of all time.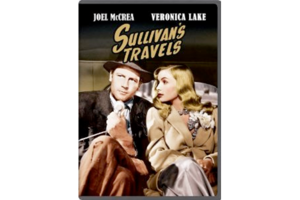 25.

'Sullivan's Travels'

The 1941 film directed by Preston Sturges follows a famous director, John L. Sullivan (Joel McCrea), who decides he wants to make a film about those experiencing poverty and decides to dress as a homeless person to truly experience that life. He soon meets a girl who wanted to be an actress (Veronica Lake) and the two travel together.

Sturges has a cameo in the film as the director on the set the actress is working on when she finds out John is alive.

"His Girl Friday" actor Ralph Bellamy took on McCrea's part of a radio broadcast of the story, while Lake reprised her role.