Javascript is disabled. Quiz scoring requires Javascript.
Superhero movies: How well do you know them?
It's no secret that superheroes have taken over the multiplex. Movies based on comics have regularly topped the lists of highest-grossing movies over the past several years, and critics are enjoying many of the films that feature protagonists with special abilities, too. So how well do you know some of the most popular comic book movies of the last few decades? Test your knowledge!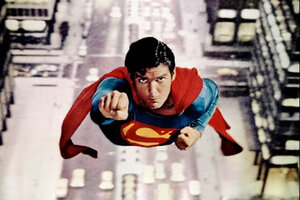 Reuters
1.

In the 1978 movie 'Superman,' what is the last name of the family that raises Kal-El?