Javascript is disabled. Quiz scoring requires Javascript.
James Bond: How well do you know the movie series?
Since his onscreen debut in the 1960s with the film 'Dr. No,' where he was portrayed by Sean Connery, James Bond has become a big part of pop culture. Bond has served multiple government bosses, matched wits with nemeses all over the world, and utilized various cutting-edge gadgets. How well do you know the movies that chronicle his fictional adventures? Try our quiz!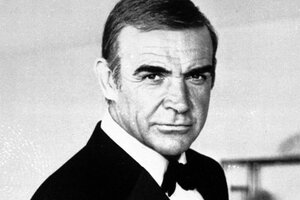 AP
1.

What vehicle does James Bond drive in 'Goldfinger'?