Five ways New Orleans is still struggling after Katrina
Newly elected New Orleans Mayor Mitch Landrieu recently marked his first one hundred days in office by announcing one hundred Katrina recovery projects, including health clinics, criminal justice facilities, road reconstructions, public recreation, and more. Still, Landrieu says the city's recovery will take another five years. Here are five critical areas of public policy which may determine whether New Orleans has a successful recovery by 2015.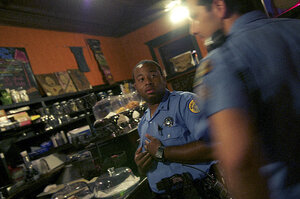 Newscom
1.

Law enforcement

Long plagued by charges of corruption and brutality, the New Orleans Police Department is being overhauled by Landrieu, who has asked the US Department of Justice for help.

Federal prosecutors, FBI agents, and lawyers are investigating allegations of misconduct that occurred during and after Hurricane Katrina. Sixteen current and former officers have been indicted this year on charges including murder, assault, and covering up misconduct.

Among the cases: Six current and former officers and sergeants are charged in the Danziger Bridge shootings, in which two civilians were killed and four others wounded in the aftermath of Katrina. Five other officers have been charged in the death of Henry Glover, whose body was found in a burned out car near a police station in Algiers after the storm.

Mayor Landrieu recently announced a 65-point police reform plan. A zero-tolerance policy requires that any police officer who lies or files a false police report be fired. Landrieu has appointed an independent civilian monitor who works with the city inspector general's office to investigate allegations of misconduct.