Hurricane preparedness: 5 things you can do to keep safe
Hurricane Irene, the first of the 2011 season, has done damage in the British Virgin Islands, Puerto Rico, and the Dominican Republic. People on the East Coast of the US are now readying themselves for their own imminent encounter with the storm. If you live in that part of the country, what can you do to protect your home and your loved ones?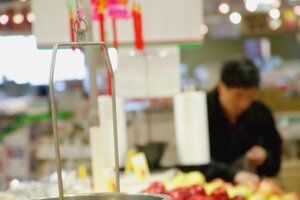 Darren Greenwood/Design Pics/Newscom
1.

Stock up

Perhaps the most important thing to do is gather items you might need if you become trapped or stranded. Even in the worst case, if your house is compromised or you are unable to leave it, you and your family will be okay so long as you have taken the time to put together the necessities.

The National Hurricane Center has released a suggested list of supplies. Among these are first aid kits, toys, books and games, and of course food and water. Make sure that you have what you need to entertain and nurture yourself until it's safe outside once again.