Student loan forgiveness: 5 ways Obama wants to ease student debt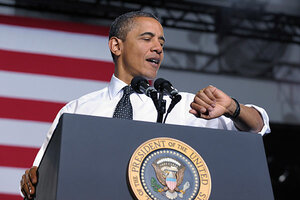 Susan Walsh/AP
5.

Loan paydowns for start-up entrepreneurs

In response to Obama's call to promote entrepreneurship, the Young Entrepreneur Council and Gen Y Capital Partners are planning to take student loans off of people's minds as they start their new businesses.

For some young entrepreneurs who enroll in the government's income-based repayment plan, Gen Y will make those monthly payments for up to three years. Their goal is to make this and other investments in up to 100 startups over the next five years.