Javascript is disabled. Quiz scoring requires Javascript.
Taking the measure of 12 American landmarks. A quiz.
Get out your mental tape measures and see what you know about the dimensions of some of the most famous sights in the United States.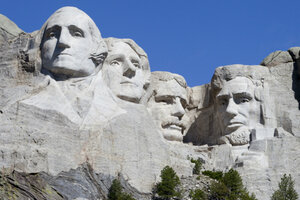 MELANIE STETSON FREEMAN/THE CHRISTIAN SCIENCE MONITOR
1.

What is the length of George Washington's nose on Mount Rushmore?