School bans Facebook for a week: five lessons students learned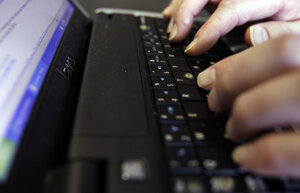 Nam Y. Huh/AP
1.

Stress of the 'Facebook twitch'

One-third of the Harrisburg students responding to a survey said they felt less stressed during the blackout week this fall. Some realized that they normally feel compelled to check and update their Facebook pages, and the week felt like a vacation.

"They jokingly called it the Facebook twitch," says new-media professor Charles Palmer, but by the end of the week a number of students felt relieved from that itch to go online constantly.