Shaking up 2012: US senators who aren't running for reelection
So far, 10 senators have announced that they will retire at the end of of their terms rather than seek reelection. With the 2012 campaigns not far off, the departures of these seven Democrats (well, one is an Independent, technically) and three Republicans are shaking things up. Here's how.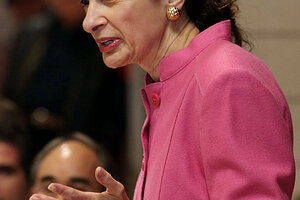 AP Photo/Joel Page
1.

Olympia Snowe (R) of Maine

Maine's senior senator, Olympia Snowe, announced Feb. 28 that she would retire rather than seek reelection in 2012. For the Republicans, Snowe had been one of the least conservative in the Senate. Having maintained a moderate voting record by siding with Democrats on some cultural and economic issues, she often cast pivotal votes when the Senate was closely divided. In the 2004 budget negotiations Snowe insisted on applying the pay-as-you-go rule to tax cuts as well as to spending increases but the House would not go along and there was no budget resolution that year. She also helped organize in 2005 the bipartisan Gang of 14, which preserved the Democrat's ability to filibuster under President Bush.

Snowe was the youngest Republican woman ever elected to the US House of Representatives in 1978 and the first woman to have served in both the houses of a state legislature and both houses of the US Congress. In her 35 years as an elected official, she never lost an election.