Famous US Special Forces operations
Special operations are elite, tactical military units employed in complex, high-risk strategic operations such as counterterrorism. While they have always existed in some form, they were bolstered after declines in funding and priorities - particularly after the failed 1980 mission to rescue 53 American hostages held in Iran. Here are examples of some successful special operations missions.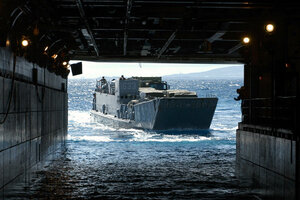 DoD photo by Petty Officer 2nd Class Bradley J. Sapp, U.S. Navy.
1.

Somalia Rescue

On Wednesday, January 25th, US Special Operations forces, including members of Seal Team 6, rescued two hostages who had been kidnapped
and held for ransom by Somali pirates since October, 2011. The hostages, Poul Thisted, a Dane, and Jessica Buchanan, an American
relief worker, were not harmed. Several pirates were killed in the raid; no American personnel were injured or killed.