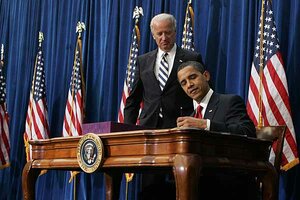 Darin McGregor/AP/File
2.

What about the economic stimulus bill's extended benefits?

As part of the 2009 economic stimulus bill, many states had to agree to expand their eligibility requirements to get a federally paid-for addition of funds that could take unemployment benefits out to as long as 99 weeks. These were called Permanent Extended Benefits, and they added another 13 to 20 weeks of unemployment depending on the individual state.

At least half of the participating states said they would immediately end this extension if Congress failed to fund it in the future. Many of those jobless will immediately face a cut-off of their benefits. That will affect another 810,527 jobless, estimates NELP.