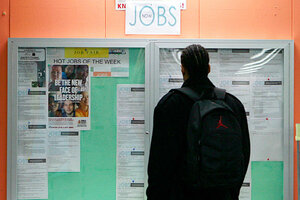 Robert Galbraith/REUTERS/File
2.

What if Congress renews the legislation?

Depending on the individual state, an individual would still be eligible for up to 79 weeks of benefits – 26 weeks from the states and up to 53 weeks of federal EUC – plus an additional 20 weeks of extended benefits (EB).

However, it is likely that people who receive up to 20 weeks of EB, which kick in after EUC, could see that compensation gradually phase out.