Cinco de Mayo: Six fun facts about the Fifth of May
Cinco de Mayo: Although the holiday observes a historic battle in Mexico, it is celebrated with much more fervor north of the border with fiestas, parades, and concerts. Here are six things about Cinco de Mayo, or Fifth of May, that may surprise.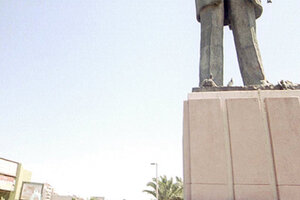 Newscom/file
1.

What is Cinco de Mayo about?

Cinco de Mayo marks an outnumbered Mexican army's victory over an invading French army on May 5, 1862, in Puebla, east of Mexico City.

Although Mexico's triumph lifted morale during a time of political and economic upheaval, it was short-lived. Mexico later succumbed to French rule in a period known as the French Intervention that lasted until 1867.

Keeping the French from creating an empire in North America was a mutual interest that sparked cooperation between US President Abraham Lincoln and Benito Juárez, his counterpart in Mexico. Today, statues of the American president stand tall in Mexico, and statues of the Mexican president, one of the country's most beloved leaders, grace US soil.