Javascript is disabled. Quiz scoring requires Javascript.
College football superfan challenge: A 'Top 25' exam
If you are a fan of the college game and keep track of the national scene and not just one team, then here's your opportunity to shine. Test yourself on a wide range of topics, from rules and records to the sport's rich traditions.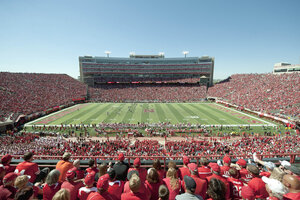 Dave Weaver/AP/File
1.

At which college does the student body stand throughout the game while symbolically serving as their team's "12th man"?