Javascript is disabled. Quiz scoring requires Javascript.
2012 World Series quiz: Are you a real San Francisco Giants fan?
The Giants and Detroit Tigers face off in the 2012 World Series. How much do you know about the San Francisco Giants? Test your knowledge of baseball's team from the 'City by the Bay' with this 19-question quiz.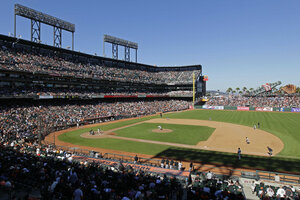 Eric Risberg/AP
1.

The cove that is the watery home-run landing zone in San Francisco is named for what former Giants great?