Javascript is disabled. Quiz scoring requires Javascript.
Do you know your New York Yankees history?
The Yankees are not the oldest franchise in Major League Baseball, but they arguably are its most storied. In many years the sport's history has unfolded in the Bronx. So step to the plate, and test your Yankees knowledge up to the present day with swings at the following 30 questions: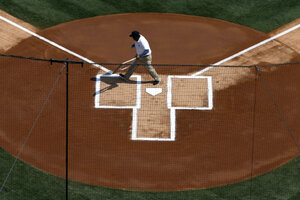 MIKE SEGAR/REUTERS
1.

Before they were called the Yankees, what was the team's name?