Javascript is disabled. Quiz scoring requires Javascript.
Remembering Nelson Mandela: How much do you know about his legacy?
Nelson Mandela, the iconic leader of South Africa who passed at age 95 on Dec. 5, 2013, led the struggle against apartheid and served as South Africa's first black president.
How well do you know this towering global statesman?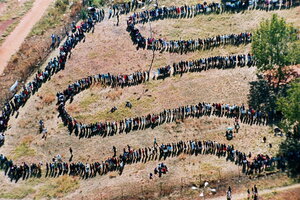 AP/Denis Farrell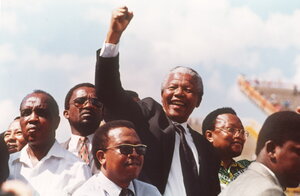 AFP/Walter Dhladhla
1.

Nelson Mandela became president of South Africa in what year?