Javascript is disabled. Quiz scoring requires Javascript.
How much do you know about Africa's most populous country? Take our quiz.
With roughly 180 million people, Nigeria is one of the most populous countries in the world. How much do you really know about its history, citizens, and culture? Test your knowledge with our quiz.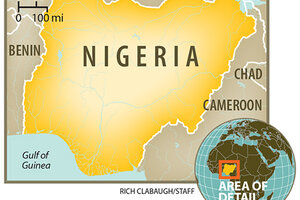 Rich Clabaugh/Staff
1.

What state is Nigeria closest in size to, in terms of area?