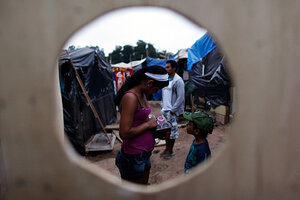 Nacho Doce/Reuters
Third overall: Brazil

Brazil ranks third for overall social inclusion, with a score of 51.4. But Mr. Sabatini urges readers to note the big jump between Chile and Uruguay (at above 70) and third-place Brazil, ranked as third with just over 50 points. Brazil has been all the rage over the past five years: a country where investors want to go and that other regional leaders want to emulate. And it has made notable strides, particularly on poverty reduction (read more about Brazil as an "anti-poverty showcase" here).

Brazil takes the lead when it comes to the percent of GDP spent on social programs, too. But it still has remarkable "catch up" to do, says Sabatini.