Javascript is disabled. Quiz scoring requires Javascript.
How well do you know India? Take the quiz.
India is the world's largest democracy, the birthplace of four world religions, and the crossroads of South Asia. The region was home to some of the world's earliest civilizations and its history includes ancient kingdoms, vast empires, European colonialism, and modern reinvention. How much do you know about India?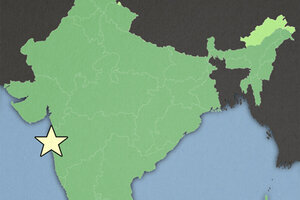 1.

Which city, India's most populous, is shown on this map?