Gilad Shalit: Why does he matter so much?
Gilad Shalit was kidnapped by Hamas fighters more than five years ago, sparking outrage across Israel. Now he's set to be freed in exchange for more than 1,000 Palestinian prisoners.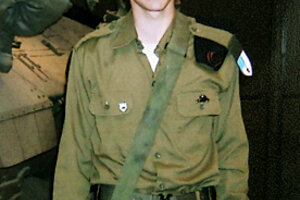 AP/File
Who is Gilad Shalit?

At the time of his capture, Gilad Shalit was a 19-year-old corporal in the Israel Defense Forces (IDF), working as a tank gunner along the Israel-Gaza border. During his imprisonment, he was promoted to the rank of sergeant.

Sgt. Shalit holds dual citizenship with Israel and France. He was born and raised in northern Israel and joined the IDF in 2005 after completing high school – the norm in Israel, where military service is compulsory for men and women.