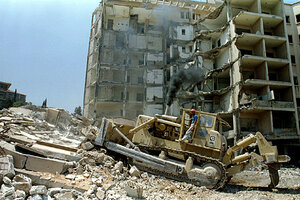 Reuters/File
2.

US Embassy in Beirut, 1983

A suicide truck bomb in April 1983 destroyed the US Embassy in Beirut, killing 63 people – among them eight of the CIA's top Middle East analysts. Hezbollah operatives supported by Iran and Syria were believed to have been responsible for the attack.

Another suicide truck bomb the following October targeted the US Marines headquarters at the Beirut airport, killing 241 Americans. Twenty seconds later – in what was clearly a well-coordinated attack – another suicide truck bomb killed 74 at the French Army barracks in Beirut. The culprits were never identified; Hezbollah denied any role, though a caller to a Western news organization claimed that "Islamic Jihad" made the attack.