The Crisis of Zionism
Is the American Jewish establishment putting Israel's democratic ideals at risk?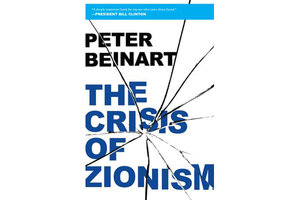 For the past couple of decades, it has become common to hear members of Israel's Ashkenazi elite – a group that is secular and mainstream Zionist – complain that their country is becoming unrecognizable to them, given the increasing influence of Orthodox Judaism and the rise of chauvinistic Zionism. The political descendants of Israel's secular European Jewish founders fear marginalization in a state meant to reflect them – majority Jewish in population, European in sensibility, secular in matters of religion, and Zionist but not necessarily anti-Arab in politico-national orientation. If only they could get their country back, maintain members of this elite, Israel would be a Western-style secular democracy that could guarantee the rights of religious Jews, refrain from discriminating against its Arab citizens, and make a just peace with the Palestinians.
This line of reasoning is quaint and self-serving – but not without merit. For the American version of the argument, we now have Peter Beinart's The Crisis of Zionism, an expansion of his 2010 New York Review of Books essay, "The Failure of the American Jewish Establishment." Beinart, an author of two previous books and the senior political writer for The Daily Beast, laments the blinkered view of Israel held by the major American Jewish organizations, which he claims do not represent most American Jews. "At the core of the tragedy," he writes, "lies the refusal to accept that in both America and Israel, we live in an age not of Jewish weakness, but of Jewish power, and that without moral vigilance, Jews will abuse power just as hideously as anyone else."
---