Newbery, Caldecott winners: Jack Gantos, Chris Raschka take the top prizes
(Read article summary)
Award-winners Jack Gantos and Chris Raschka both wrote stories based on real-life incidents.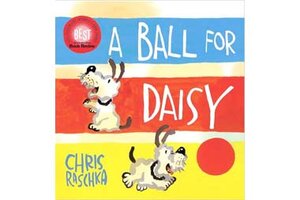 If there's one thing this year's Newbery and Caldecott winners taught us, it's a confirmation of the old adage, "write what you know." This year's winners scored accolades putting mundane personal experiences to paper, from growing up in a town created by the Depression to witnessing a dog lose a favorite ball.
Jack Gantos won the Newbery Medal, awarded for best children's literature, for his semi-autobiographical novel, "Dead End in Norvelt." The story hits very close to home for Gantos, to say the least. Set in 1962, it follows the hilariously improbable adventures of a boy named Jack Gantos growing up in Gantos' former hometown, Norvelt, Penn., created by the federal government during the Great Depression.
The ALA described it as "an achingly funny romp through a dingy New Deal town."
Chris Raschka, who won the Caldecott Medal, awarded for best picture book, also stayed close to home with his picture book, "A Ball for Daisy." The wordless book for ages 3 and up deals with a dog's loss of her favorite ball. It was inspired by an everyday incident in an elevator a decade ago involving Raschka's four-year-old son, his favorite ball, and a dog named Daisy. The dog eventually destroyed the ball, but it also sparked the idea behind the award-winning book.
"My son eventually got over it," Raschka told USA Today, "but I thought it'd make a good picture book." The challenging part he said, was "achieving the right balance between empathetic response without making it too upsetting for kids."
---