Chinese authorities ask booksellers to ban Japanese works
(Read article summary)
The government is also pressuring Chinese publishers to stop translating and publishing Japanese content as tension increases between the two countries.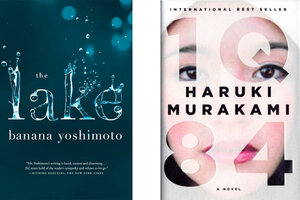 A territorial dispute between China and Japan has escalated into a contentious trade war of sorts in which an unlikely armament – books – have become the weapon of choice.
Chinese authorities are asking booksellers in Beijing to ban books by Japanese authors and titles about Japanese topics as well as pressuring Chinese publishers not to translate and publish Japanese content in response to a tense territorial row between the countries.
Tensions between Japan and China escalated last week after the Japanese government nationalized the Senkaku Islands, known as Diaoyu in China. The countries have been embroiled in a bitter dispute over the ownership of this string of small islands off China's eastern coast, and Tokyo's decision to nationalize the islands further heightened tensions. The move sparked protests in China, directed toward Japanese citizens living there, Japanese businesses, even Japanese diplomatic offices. Anti-Japan protestors damaged Japanese plants and dealerships including Panasonic Corp., Toyota Motor Corp., Nissan Motor Corp., and Honda Motor Corp., according to the Japan Times.
Now, the dispute has taken a new turn, and the target is books. According to the Japan Times, Chinese publishers in Beijing were told by authorities to "halt the planned publication of books written by Japanese or protected by Japanese copyrights, and books related to Japan that are being written by Chinese authors."
---