Is a 'new adult' genre the step between YA and adult books?
(Read article summary)
Some in the book world say the 'new adult' umbrella signals an intermediate step for readers, while others call the category absurd.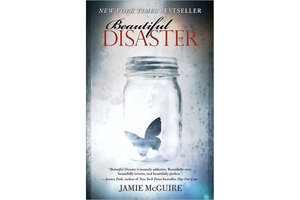 It's not news anymore that young adult books are appealing to readers well beyond their teens. But is there a new genre that fits in between young adult titles and traditional adult fare?
Some publishers say yes and point to a term called "new adult." While it seems to mean different things to different publishers, many agree that it's a group title for books that are more mature than young adult titles – a literary category that may serve as a stepping-stone for readers moving beyond the young adult fold.
"We had this huge boom in the YA market, and now we don't want to lose those readers," Writers House agent Merrilee Heifetz told Publishers Weekly. "For a teen who was a voracious YA reader [the new adult tag] offers a way to say, here, these books are for you."
Often, protagonists in new adult books are in their late teens and early 20s (though this is not always the case), and content in the novels tends to be more mature than in young adult books – which often means that there is more explicit sex in romance scenes. The blockbuster "Twilight" series, for instance, was a romance that captivated teens and adults. But the books stayed teen-friendly. Books in the new adult category, suggests The New York Times, might better be described as as "Harry Potter meets '50 Shades of Grey.'"
---