Can you fight bullies with books?
(Read article summary)
The publishing industry shows signs of maturity with a spate of new books addressing bullying.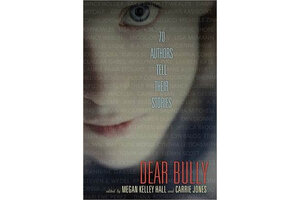 For all its get-rich-quick "insta-books," explicitly erotic mega-sellers, and memoirs of questionable authenticity, every so often the publishing world does us proud.
The most recent instance is an example of the very best of publishing addressing the very worst of social problems – bullying.
Bully books are clawing their way into publishing houses and up bestseller lists, according to a recent article in The New York Times that explores the attention – and profits – books on bullies are receiving of late.
According to the library catalog World Cat, books tagged with the key word 'bullying' saw an increase of 500 in the last decade to some 1,891 such books in 2012, as reported by the Times.
"Bullying has always been a popular topic, but this year we are seeing bullying titles coming out as never before, and there is no end in sight," Elizabeth Bird of the New York Public Library, told the paper.
And bully books aren't just for kids. It turns out they represent the rare publishing trend that blankets all age groups, from children and teens to adults. As an example, the Times cites "Bully," a picture book for elementary-grade students, "The Bully Book," for middle school children, "Dear Bully: 70 Authors Tell Their Stories," an anthology for teens, and "Sticks and Stones," by Emily Bazelon, a recent release for adults.
---