Readers rally to protest online censorship of erotic books
(Read article summary)
Online booksellers like Amazon and Kobo have begun banning self-published titles featuring themes like incest and bestiality. But now, some readers complain, other erotic titles are disappearing as well.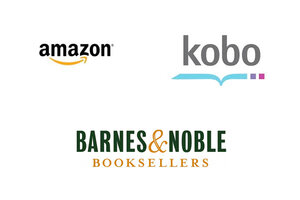 As Monitor correspondent Husna Haq wrote earlier this week, a protest ensued when it was discovered that online booksellers such as Amazon, Barnes & Noble, and Kobo were selling self-published titles that included themes of incest, bestiality, and rape.
In response, the booksellers began removing such titles from their sites. Kobo went a step further, taking down every book that was self-published on their UK site, while British seller WH Smith took down its entire site while it searched for all the problematic books.
Some readers objected at the time, agreeing with On the Media writer PJ Vogt who argued that, "We outlaw snuff films, child porn and, increasingly, revenge porn, because actual people are harmed during their production. Erotic fiction concerns fake characters who don't exist in real life."
But now more readers are adding their protests, charging that some online booksellers are removing too much erotic fiction from their sites – including titles that do not fall under the categories considerable objectionable. A petition at Change.org titled "Amazon, Barnes and Noble, KOBO: Leave our self-published and/or Indie authors alone" is addressed to Amazon founder and CEO Jeff Bezos and claims that taking down the erotic titles that aren't harmful, by the petition writers' definition, is a violation of freedom of speech.
The petition notes that the petition creator and its signers do not endorse fiction featuring bestiality, incest, pedophilia, "or other things of such an 'extreme' nature." (Not named specifically in that petition is the theme of rape, which was included in online booksellers' crackdown, although that could be considered to be implied by the term "extreme nature" in the petition.)
---