Obama's new offshore oil drilling rules: too many loopholes?
The White House's new guidelines for offshore oil drilling in deep water were intended to make it tougher for oil companies to avoid detailed environmental reviews.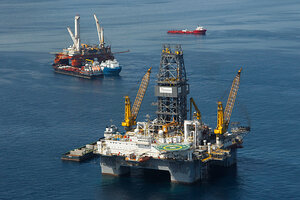 Gerald Herbert/AP/file
---
Subscribe to Recharge
Get the Monitor stories you care about delivered to your inbox.