Charles Manson follower denied bail by Gov. Schwarzenegger
Charles Manson devotee Bruce Davis was denied parole by California Gov. Arnold Schwarzenegger.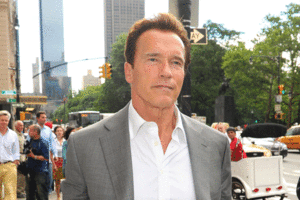 NEWSCOM
Gov. Arnold Schwarzenegger has rejected a recommendation to parole a member of Charles Manson's cult who was convicted of taking part in killings more than four decades ago.
Bruce Davis is serving life sentences for two 1969 slayings, although he was not involved in the infamous murders by Manson followers of actress Sharon Tate and six others in Los Angeles.
The governor in a letter made public on Monday reversed a January decision by the state parole board, saying the murders were "especially heinous."
"I believe his release would pose an unreasonable risk of danger to society at this time," he wrote.
The board determined that Davis, 67, is ready to be released. While incarcerated, he earned a master's degree in religion and a doctorate in philosophy of religion, married and fathered a daughter.
Davis was convicted of helping kill musician Gary Hinman in his home and former stuntman Donald "Shorty" Shea, who lived in Manson's commune.
---