Binders full of women: Inane office supply focus misses the point
(Read article summary)
Binders full of women: Of course politicians have them, along with binders full of any kind of potential appointees. Wouldn't we crucify Romney – or Obama, for that matter – if he didn't have lists of women? The important thing is what's done with the lists of women – let's focus on that.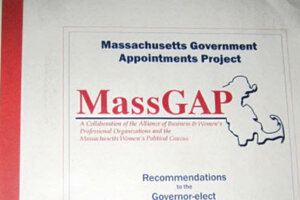 Massachusetts Women's Political Caucus/AP
It's not just Mitt Romney. I, too, have binders full of women.
OK, not binders. But lists, certainly. They are scattered on different word-processing documents and live in the far corners of my computer, generally connected with the strange variety of story topics I've covered over the past few years. They tend to include names and phone numbers and reasons why the women in question might be helpful for me to interview. And, for the most part, they remain out of sight, not even on my desktop.
Parenting-style quiz: Are you a helicopter parent?
But if I had a campaign staff – or, perhaps more accurately, the bipartisan Massachusetts Government Appointments Project (MassGAP), which actually did the hard work of putting together the now-famous Romney binders – you can be sure I'd have those lists in hard copy form. My binders would even be color coded. Container Store style. With a nice, pleasing Fall palate, of course.
Which makes me wonder: Do we have any info on whether Mr. Romney's binders full of women looked like? Maybe that could be the next hot campaign topic.
Because, if the past few weeks are any indication, when it comes to politics about women and kids – demographics both sides swear up and down are super duper important – the more inane the subject matter, the more buzz it gets.
---