Mel Gibson and Roman Polanski: Are they tarred forever?
In an ever-more interconnected world, finding common ground on morals is difficult, meaning would-be pariahs like Mel Gibson or Roman Polanski meet with only scattered and ephemeral outrage.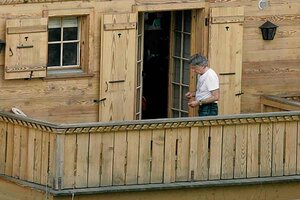 Laurent Cipriani/AP/File
The one-two celebrity scandal update on Mel Gibson and director Roman Polanski – in which Mr. Gibson is being tarred as a pariah for his abusive language while Mr. Polanski, a self-confessed child molester, has been freed by Swiss authorities – points to what everyone from public relations specialists to religious leaders and academics call an increasingly loose moral terrain.
Today's pariah is tomorrow's successful artist, politician, or even corporation, and in fact, the very notion of a pariah or social outcast itself may be disappearing. "The idea of a pariah suggests uniform community standards we all agree upon," says Alan Wolfe, author of Moral Freedom: The Search for Virtue in a World of Choice." With a world of increasingly interconnected value systems and cultural beliefs, that sense of uniform moral clarity is fast disappearing. "We may be moving into the era of temporary pariah status, at the most," he says.
Family counselor and author of 22 books on spirituality in modern life, Rabbi Shmuley Boteach calls this a time of "valuelessness," one in which the only shared value is winning. "When kids cheat on tests these days, the message they get is not that it's bad to cheat, but that it's bad to do badly on the test," he says, pointing out what he considers the bottom line in a competitive, consumer culture. "The only thing we punish now is failure."
---
Follow Stories Like This
Get the Monitor stories you care about delivered to your inbox.