Colorado: Police search for suspects in girl's abduction
Fifth-grader Jessica Ridgeway went missing last Friday on her way to school. After six days of searching, police have found a body, but they are still looking for suspects in what they believe was a stranger abduction.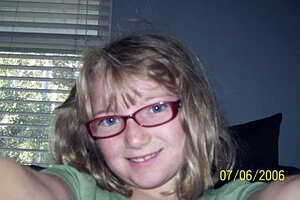 AP Photo/Westminster Colorado Police Department
The search for a 10-year-old Colorado girl who authorities believe was abducted on her way to school has led to the discovery of a dismembered body at a park several miles from where the fifth-grader vanished, police said on Thursday.
But Westminster Police Inspector Trevor Materasso said authorities have not confirmed if the body is that of Jessica Ridgeway, who went missing on her way to school six days ago.
"The process is complicated because the body is not intact," Materasso said, declining to elaborate. He said authorities may release the identity of the body on Friday.
Jessica Ridgeway vanished last Friday after leaving for school in the Denver suburb of Westminster.
Her mother, Sarah Ridgeway, said she last saw her daughter when the girl left home for the short walk to school.
A night-shift worker, Sarah Ridgeway said she sleeps during the day and did not hear the phone call from the school notifying her that Jessica was absent, so it was several hours before she was reported missing.
Police said on Wednesday that the girl's parents were not suspects in their daughter's disappearance, and they were shifting the probe toward a stranger abduction.
The girl's father, Jeremiah Bryant, lives in Missouri and came to Colorado when he learned his daughter was missing, police said.
---