Colorado secede? Counties weigh exit plan to form state of 'North Colorado'
Colorado secede? It sounds implausible, but the idea of counties withdrawing from one state to form a new one isn't impossible. But some big hurdles – like the US Constitution – make it very difficult.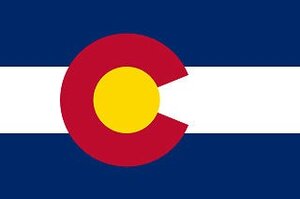 It's an uphill climb that looks Rocky Mountain high, but a collection of independent-thinking counties may mount an effort to secede from the rest of Colorado and form their own new state.
The idea is rooted in the political rift that many Coloradans – especially rural ones – feel with a Denver-based state legislature that has taken a liberal turn in recent years.
A new state, if it formed, might be called North Colorado.
Would that mean that the rest of the current state would need to become South Colorado? How would the US flag look with 51 stars? Would this give similar ideas to politically restive sections of other states?
It may be too early to ask such questions. The road to forming a new state is a difficult one.
The move would require not just a secession vote showing the counties' desire to depart. It would also require votes of approval by Colorado's Legislature and by the US Congress, according to Article 4 of the US Constitution.
"No new State shall be formed or erected within the Jurisdiction of any other State; nor any State be formed by the Junction of two or more States, or Parts of States, without the Consent of the Legislatures of the States concerned as well as of the Congress," the Constitution says.
---