Gustav evacuees still wary, and weary
Many who fled hurricane Gustav felt far more anxiety than during Katrina.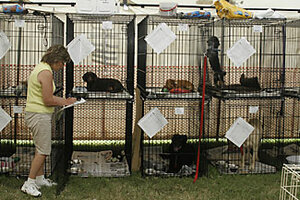 Mario Villafuerte
Houston; and Hattiesburg, Miss.
For many who fled the path of hurricane Gustav, there's a sense that the worst is over. But most evacuees also have an unease that won't dissipate until they're able to unlock their own front doors and see for themselves what damage – if any – Gustav wrought in their absence.
"We're a little bit better now because it's gone, but we still have the anxiety of not knowing yet what it did," says Shantrell Nicks, a lawyer and business owner from Gulfport, Miss., who was staying with family in Hattiesburg.
Calls to evacuate because of a hurricane threat have long been a part of life on the Gulf Coast. Yet prior to Katrina in 2005, the last deadly hurricane to hit the city was Betsy in 1965. After that, the Gulf Coast had been pretty much spared, and a kind of evacuation fatigue set in. But the devastation wrought by Katrina and the threat posed by Gustav have brought about a fundamental change in many Gulf Coast residents.
Think of it as the Repeat Evacuation Blues.
As residents left their homes this time, many say they felt far more anxiety than during Katrina – even though this evacuation was far more orderly than the one in 2005.
The experiences of many evacuees elucidated distinctions between those who had their own resources – whether financial or spiritual – and those more dependent on the government for help.
---