For Chinese parents, few answers on quake deaths one year later
Officials have intimidated citizens trying to find out why so many schools collapsed or to compile a list of all the children killed.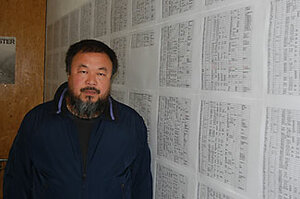 Peter Ford/The Christian Science Monitor
Last June, a crowd of infuriated parents clambered over the collapsed wall of the municipal government compound in this quake-stricken town. At a noisy meeting, they wrung from their local Communist Party chief a promise.
"We will give people a response as soon as possible," pledged Zhang Bin to parents who wanted to know why their children's school had collapsed, killing some 300 of them, when all the surrounding buildings had withstood the quake.
Today, the compound wall has been rebuilt, but the officials who work behind it have told parents nothing: Allegations of shoddy building practices and corruption go unanswered; the dead remain officially unnamed, despite private efforts to identify them; parents who have pressed their right to know have been beaten and imprisoned.
"No level of government has given us a response about the investigation," says one bereaved parent who asked to remain anonymous to avoid official retribution for talking to a foreign journalist. "That's what we want most. Parents are desperate."
"This society is so dark," adds another father, who also asked that his name not be published. "Ordinary people have no place to speak out. After all the horrible experience we went through, the government is still torturing us."
A report this week by the human rights group Amnesty International has documented cases of government intimidation and urged it to stop "harassing" quake survivors looking into their children's deaths.
---