In graying Japan, scandal over 'missing' 100-year-olds
The search is on in graying Japan for dozens of missing 100-year-olds. The cases have raised questions about fraying family ties as well as pension fraud.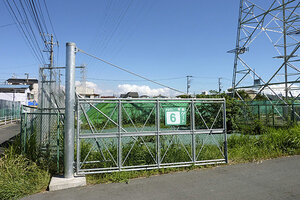 Kyodo News/AP
It could have the makings of a barely credible mystery novel: dozens of missing senior citizens, the circumstances of their disappearance clouded by suspicions of foul play by their closest relatives.
But the search now under way for dozens of missing Japanese aged 100 or over is proof that fact can indeed be stranger than fiction.
Japan's failure to keep tabs on its oldest residents is not only an administrative embarrassment: It also casts doubt on the health of family and community ties, and could even mark the discovery of a hidden wave of pension fraud in one of the world's fastest-graying societies.
Supercentenarians around the world
At the time of writing, 75 centenarians remain unaccounted for in 19 of the country's 47 prefectures. The Health Ministry, meanwhile, is reportedly investigating cases involving 840 people over the age of 85 in connection with potentially fraudulent pension claims.
The extraordinary search began last week after it was discovered that a 113-year-old woman listed as Tokyo's oldest resident had not been seen for more than 20 years. When welfare officials attempted to contact Fusa Furuya at her home in the capital, her 79-year-old daughter told them she hadn't been seen since around 1986.
The officials were directed to a second address just outside the city, only to find that Furuya's "home" had been bulldozed to make way for a highway.
Days earlier, police found that Sogen Kato, listed as Tokyo's oldest man, had been dead for more than three decades. They discovered his mummified corpse, still in its bedclothes, at the home of his octogenarian daughter and her family, 32 years after he reportedly retreated to his room to become a "living Buddha."
---