Toulouse gunman puts spotlight on France's growing illegal gun trade
France's strict gun laws sharply limit legal ownership. But illegal trafficking is on the rise – at prices that people like Toulouse gunman Mohamed Merah can afford.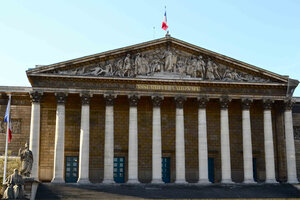 Bastien Inzaurralde
As the prosecutor listed the weapons gunman Mohamed Merah amassed before going on a shooting rampage in Toulouse, French citizens received a stark reminder that gun trafficking doesn't only affect unstable countries. It's happening in France, too – a nation that is anything but gun-friendly.
France has no equivalent of the United States' Second Amendment's right to "keep and bear arms." Only a small minority of the population, such as hunters and sport shooters, can get authorization to own firearms.
The strict legislation amounts to a virtual ban on guns for most people. But the many guns Merah had has drawn new attention to the rise of illegal weapons in France. Often acquired cheaply from Eastern Europe and the Balkans, they pose a growing challenge to law enforcement.
Timothé Artale, a spokesman for the General Police Union Workers' Force, says it is alarming that criminals like Merah can have access to enough weapons to fill a car trunk.
"In France, it is very easy for them to find (firearms) as if they were in a country at war," Mr. Artale says. "And this poses a real problem."
Illegal arms easy to get
---