Hamas assassination: Dubai says four more forged passports used
Hamas assassination: Dubai police said that four more forged passports were used by people alleged to have arranged the assassination of Hamas official Mahmoud al-Mahbouh last month in Dubai.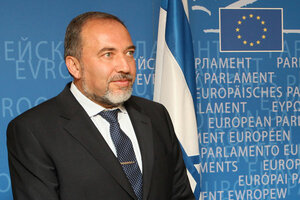 Yves Logghe/AP
The roster for the "hit squad" that allegedly murdered Hamas official Mahmoud al-Mahbouh in Dubai last month just got a little longer: In recent days, the Dubai police have told Ireland and Britain that four additional suspects had traveled to the Emirate with forged passports.
Two of the additional suspects traveled on forged British passports, and two traveled on forged Irish passports, European and Gulf news outlets reported. "There is information that Dubai police will not make public for the moment, especially regarding diplomatic passports," Dubai Police Chief Dahi Khalfan Tamim told Al Bayan newspaper on Sunday
The total number of suspects in the murder in Dubai, part of the United Arab Emirates (UAE) is now 18. At this time, 14 people have been identified as having traveled on fake British, Irish, and French passports, with most of the British identities stolen from individuals who also held Israeli citizenship. One suspect traveled on what German authorities say appears to be a valid German passport but apparently obtained with an identity stolen from a dual German-Israeli national.
---