Yemen packages may signal Al Qaeda franchise is 'amateurish'
The Yemen packages found on UPS and FedEx flights yesterday came shortly after Al Qaeda in Yemen published a jihadist magazine emphasizing the importance of targeting Americans.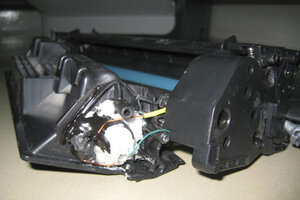 REUTERS
Yemen's reported association with suspicious packages found aboard US-bound cargo planes has once again thrust Yemen into the spotlight as a major battleground in Washington's war against Al Qaeda and its allies.
Explosives materials were discovered yesterday in East Midlands Airport in England and in Dubai International Airport in the United Arab Emirates on planes coming from Yemen.
The Yemeni government issued a statement yesterday imploring the west "not to rush to judgments in such a sensitive issue that is unfolding before the results of investigations show the truth."
However, the style of attack, sending hard-to-detect explosives, whether using people or packages as couriers, has been a trademark of Al Qaeda in the Arabian Peninsula (AQAP) in the organization's large-scale operations such as the so-called underwear bomber on Christmas Day last year.
"The plot style carries features similar to previous attacks carried out by terrorist organizations like Al Qaeda," said a statement from the official Emirati news agency released today.
Does Al Qaeda in Yemen lack ability to attack West?
---