10 best books of October, according to Amazon's editors
College seniors struggling with life and love, a newly freed sex offender, and four women living through the Roman conquests are only a few of the colorful characters scattered through the 10 October books that Amazon's editors picked as their favorites. Here are the books the Amazon editors read and loved.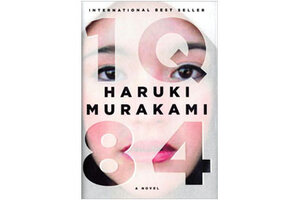 1.

"1Q84," by Haruki Murakami

A bestseller in Murakami's native Japan, "1Q84" follows a young woman named Aomame who enters a strange parallel world called 1Q84. Also, a ghostwriter named Tengo becomes obsessed with the work he's writing and its strange author.