Reader recommendation: Midnight's Descendants
Monitor readers share their favorite book picks.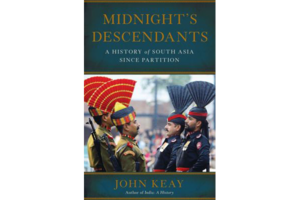 For those with familiarity of the subcontinent, Midnight's Descendants is an engaging chronology of events in South Asia following the British departure. According to author and historian John Keay, the region's partition, the resulting bloodbath, and the undecided status of Kashmir leaves the subcontinent struggling to take its rightful place in the world. Still, political and economic progress in the region leaves readers looking forward to an emerging subcontinent with free trade and open borders – good news for the entire world.