Young adult novel 'Eleanor & Park' will become a movie
(Read article summary)
The book that Monitor young adult fiction critic Katie W. Beim-Esche called '2013's best young adult novel' is being adapted for film, with the script written by 'Eleanor' author Rainbow Rowell.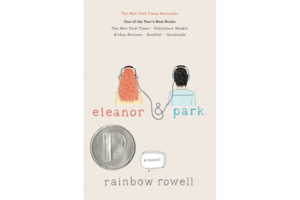 Rainbow Rowell's bestselling young adult novel "Eleanor & Park" is reportedly coming to the big screen.
The movie of "Eleanor" will be released by DreamWorks Studios and Rowell will be writing the screenplay for the film, according to Entertainment Weekly.
"Every girl who has read it says, 'That was me in high school, or 'That was me in 7th grade,'" DreamWorks president of production Holly Bario said of the protagonist of Rowell's novel in an interview with Entertainment Weekly. "It reminded all of us of our own sort of awkwardness, or family dysfunction."
According to EW, DreamWorks hopes to begin filming the movie in 2015.
"Eleanor" was released in 2013 and is still at number 10 on the New York Times Young Adult bestseller list for the week of April 6. Monitor young adult fiction critic Katie W. Beim-Esche called Rowell's novel "intense and lyrical" and writes that Rowell "writes with the witty wonderment of someone experiencing love for the first time" with a "marvelous, clear voice."
"Observant," Beim-Esche wrote. "Incisive. Tense, yet buoyant with hope. 'Eleanor & Park' is constructed like a Swiss watch: tightly knit and perfectly paced. This book is well-deserving of its status as 2013's best young adult novel."