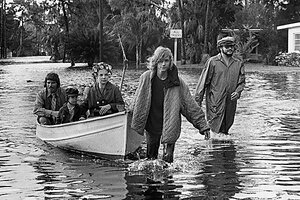 Tom Bennett / Newscom / File
9.

Agnes (1972) – $10.9 billion

The only June storm to make the Top 10, hurricane Agnes made landfall as a Category 1 storm on the Florida Panhandle, marched across the south to Atlanta and the sea, pushed up the coast and made landfall a second time near New York City (by then only a tropical storm), and faded out over Pennsylvania and New York State. Agnes left a swath of property destruction and was linked to 129 fatalities, according to Weather Underground's Hurricane Archive.