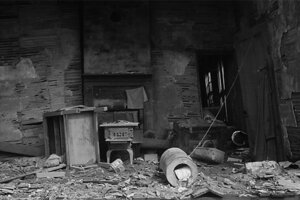 Edwin Locke/Courtesy of the Library of Congress/File
4.

Ohio River, 1937 – $3.9 billion

Nearly 75 years ago, the Ohio River rose 30 feet past its flood level to crest at 80 feet. The river and its tributaries between Cairo, Ill., and Pittsburgh spilled over, damaging areas in Ohio, Kentucky, Indiana, and Illinois. The flood was particularly devastating to Cincinnati. More than 400 people were killed and more than 1 million had to leave their homes. The flood prompted calls for a comprehensive flood-control plan for the Ohio, which was completed by the Army Corps of Engineers in the 1940s.