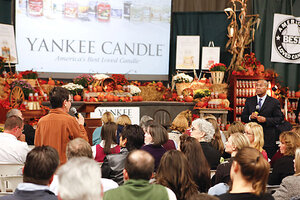 Feature Photo Service for Yankee Candle Company / File
4.

Massachusetts – up 4.2 percent

Growth in Massachusetts was spread across several industries. Durable goods manufacturing was the biggest contributor to growth in its $342 billion GDP, adding almost 1 percentage point to the state's 4.2 percent rise. Real estate picked up, too, adding a little less than 1 percentage point to the state's economic growth. Although Massachusetts lost about 4 percent of its jobs during the recession, it has added back about a third of those since 2009.