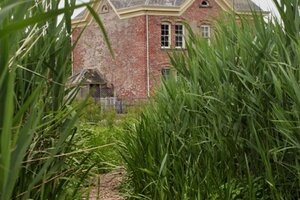 Rebecca Swiller / The Christian Science Monitor / File
2.

Stay at home (sort of)

Have you ever explored the wealth of options near your own backdoors? What about that cute bed and breakfast in the next town? This could make for a super romantic getaway that won't put you out in the red in terms of travel costs or reservations. Sure, you won't be in an exotic locale, but you'll have your sweetie nearby, a huge bed, and maybe a roaring fireplace if you're lucky. What could be more picture-perfect romantic than that? Check out the website www.bnbfinder.com to see what local options are available to you. And also, maybe plan a stop at the town's local tourism office or chamber of commerce to see what unknown things they may have to offer you.