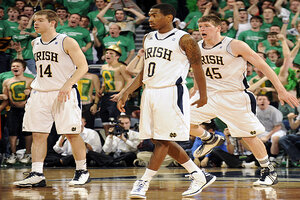 Joe Raymond/AP/File
9.

South Bend-Mishawaka, Ind.: up 4.3 percent

If you wanted to buy a home at market lows in north-central Indiana, an area Hoosiers refer to as "Michiana" because of its proximity to Michigan, you're probably too late. The price of a median house the South Bend-Mishawaka metro area has rebounded from $76,800 to $80,100 in the past year. That's still below the 2009 average of $85,200, but going forward the economic outlook looks positive, thanks in part to the area's diversified economy.

Originally colonized by fur traders along the St. Joseph River, the region is now home to the University of Notre Dame, a major employer. Manufacturers such as Shafer-Gear, Bright Automotive, Hydro Aluminum, and Inovateus Solar have all added jobs in 2011, and are expected to increase their workforces further in 2012. With the exception of 2007, local jobs in the leisure and hospitality sector are at their highest level in at least 22 years..